Corporate
partnerships
Hey Lemonade is partnering with Australian businesses and education leaders to help provide solutions to the stress and motivation challenges found in workplaces and schools.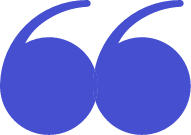 1 in every 3 workers in each Australian workplace are currently experiencing some kind of mental health challenge.
Corporates
75 percent of Australians admit stress adversely affects their mental and physical health and are in need of support. Whether you work in an office, factory, home, hospital, school, theatre, store, aeroplane or wrestling ring, we all have stress. Hey Lemonade is partnering with Australian businesses to provide innovative, efficient solutions to their workplace mental health challenges.
Schools
Teenagers are more anxious than ever before (as if they didn't already have enough to deal with!) Hey Lemonade is working with leaders in education to develop a range of pep talks to help teachers and students alike manage everyday stress in high school settings.