Tips to combat everyday overwhelm & stress
Hey Lemonade Co-Founder Lucy Durack writes for Future Women.
If you're feeling stressed or overwhelmed, you're not alone. In fact, at least 75 percent of Australians admit stress adversely affects their mental and physical health. I believe a decent chunk of the other 25 percent have momentarily forgotten about their stress due to a really good coffee or leftover piece of birthday cake.
Stress is a normal part of life, but when it becomes overwhelming it can take a toll. You may experience stress from work, family, relationships, or from simply trying to keep up with the demands of everyday life.
The funny thing about those moments, is you often forget about all the sensible things that help. I know this because I've been through it many times myself, but also because my work is dedicated to helping people like you manage these moments. So, here are some small tips to lean on, the next time stress and overwhelm arrives.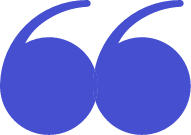 Even on hard days there are glimmers of good things to be found. The more you look for them, the more you'll find them.
1. Give yourself a quick pep talk
Right this minute drop your shoulders and loosen your jaw. If you can, take a moment to give yourself a quick pep talk. Remind yourself of your strengths and accomplishments. Think about how you've overcome challenges in the past, and reassure yourself that you can handle whatever comes your way. If you don't have the energy to do this for yourself, Elise McCann and I have got you covered in our app Hey Lemonade which is bursting with hundreds of quick three to four minute talks for you, all backed by psychologists, tested by the CSIRO and offered in at least three different voices so you can choose how you hear support. There are five free pep talks waiting for you right now.
2. Prioritise
Take a moment to work out what your priorities are. Make a list if that helps. If, by chance, nothing ends up being a priority this very second, give yourself a few minutes to sit or lie down and do nothing. If this is not an option, take a breath in… and out… Then, look at your list, identify the most important tasks and tackle them first. Breaking the tasks down into manageable chunks can help you feel more in control.
3.Actively aim to be present for a moment.
To manage this stressful period, take a few moments each day to be present. Focus on your breath, or your hands as you wash them, or how the water feels in the shower and try to actively let go of any thoughts or worries that may be causing you stress, maybe imagine them floating away from you in a bubble, or imagine hanging them like decorations on a tree.
4. Engage in the essentials. 
Drink lots of water and exercise if you can. Exercise is a great way to release tension and boost your mood. Whether it's a quick walk, taking the stairs or a full blown dance class, physical activity can help you feel more energised and focused and bring in those endorphins.
5. Connect with others. 
Spending time with friends and loved ones can be a great way to reduce stress and feel supported. Sometimes you just need a phone call or texts about a hilarious meme. Other times it's an in-person visit. Connecting with others can help you feel less isolated and more connected. Chances are they might be feeling their own version of stress, so this will likely help them, too.
6. Find something good or beautiful in your day. 
Even on the hardest days there are glimmers of good things to be found and the more you look for them, the more you'll find them. And if you're stuck, hunt down something that makes you laugh, whether that's a tv show, a stand up special, a chat with a funny friend or your pet who just 'gets you'. Laughter has been shown to reduce stress levels and boost overall mood.
7. Take time for yourself 
It's important to prioritise self-care and take time for yourself. Self-care doesn't have to be something significant like a bath or a massage). Little things like brushing your teeth or your hair or patting a pet can be little acts of love that can take very little time, bring you joy and help you refresh. Giving yourself a break can help you recharge and come back to your tasks with renewed focus and energy. Remember, taking care of yourself is not selfish, it's necessary for your well-being and will actually make you more productive in the long run.
8. Remember, this too shall pass. 
Just like that time you thought that bad haircut would last forever, this too shall pass. It may not happen overnight, but with time, patience, and perseverance, you can overcome stress and come out stronger on the other side. So, keep pushing forward, my friend, and remember that every moment is a chance to start anew.
Finally, remember this. No one is immune to stress or overwhelm. By acknowledging that stress is a normal part of the human experience, we can shift our mindset and develop more compassion for ourselves and others. As the great Maya Angelou once said, "You may not control all the events that happen to you, but you can decide not to be reduced by them." You are not reduced by your overwhelm.
---
Important Links
This article was written in collaboration with Future Women. Subscribe to Future Women here.