Accepting the X-messy time of year
According to a recent report, 71% of Australians are expecting an extra stressful holiday season, as they strive to make up for what has been a tricky year.
After we all emerged from lockdown, with hope of some normality, it seems the time taken to adjust and recover has been more challenging than many of us thought it would be. Add high expectations to the regular stresses of gift buying, budgeting, workloads, cooking and family tensions – it can start to feel like the crappiest time of year. If Mariah was honest, she would probably be singing "All I want for Christmas is a quiet room and a nap". 
Here are some tips on how to make this holiday season a little less stressful.
Replace 'I want it to be perfect' with 'I want it to be good enough'
Is your 2YO obsessed with the ugliest ornament being on the most prominent branch of the Christmas tree? Can't quite afford those fancy gold deer table settings? Or on a more serious note,  is it confronting to be faced with the reality that some of your family is estranged or perhaps just very strange? Well the thing is, as hard as it may be, that is going to have to be ok. No one is problem or issue free, even the people who seem to be perfect. If it hasn't been solved in 2022, you can relegate it to a 2023 problem. So, as a group, let's lower the bar and remember that good enough is perfect this holiday season.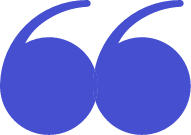 If Mariah was honest, she would probably be singing "All I want for Christmas is a quiet room and a nap".
Share the mental load
The mental load can get intense and it's easy to get frustrated with all the things that others around you aren't doing. However the truth is, they aren't mind readers (urgh, so annoying) so it's unfair to expect others to 'just know' what to do (again, so annoying). An easy solution is a google doc. Write down everything you have in your head and figure out a way to share the load together. And whilst you're at it, take a good look at each item on that list and ask yourself if the effort required is truly worth the pay off? If it's not, give yourself permission to trim the Christmas fat.
Set a budget
Between gifts, cheese platters and that outfit required for your social event – expenses add up! The thing is, the price of a gift is not a reflection of how much you value the recipient. We often engage in endless, unrestrained purchasing because we don't quite know how to put our love into words. So, this year why not take a moment to actually put some of those words on paper. An honest and heartfelt card is, as Mastercard would say, priceless!
And in the meantime, to save the stress of reaching too deep, set yourself a serious budget for each category of holiday expenses. If there is a big gap between what you want to give and what your budget allows, then perhaps suggest a Secret Santa or set an achievable limit with your loved ones; they might be quite relieved themselves! 
Prepare for any sadness
The holiday season can bring up all sorts of feelings; grief, loneliness even anxiety. Rather than pretending it will be ok, this year make a plan for how you can (sleigh) ride your emotions when unwanted feelings arise.
If you're alone this Christmas, perhaps organise to volunteer or attend a community event? If you're feeling anxious, think ahead for a way to take some time out just for you.  If you are battling distance, create some shared experiences like playing games, eating the same meal, or simultaneously watching holiday movies.  It can help maintain the sense of connection that comes with the holidays, despite the physical distance. Most of all, be accepting of all the different emotions that can come up at this time of year. 
Overall, the holidays are not a competitive sport. Try to ignore the external pressures and focus on the love in your life whether it's from your dog, barista, bestie or simply your own company. Merry Christmas 🎄🌟😘
---
The juice, good news, tips and insider pep info.