Bursting the stress bubble
How to get out of the stress cycle.
April is Stress Awareness Month, but we're very aware that the concept of stress needs absolutely no introduction.
75% of Australians say stress adversely affects their mental and physical health. Now while we need some stress to perform and focus, too much can adversely affect both productivity and emotional wellbeing. So much so that long term stress can build up and eventually burn us out completely… like a sad little deflated balloon. 
This April, Hey Lemonade is focussed on helping people manage unhealthy stress with tips from our experts. We're even challenging people to a 30 day stress intervention challenge to take action daily and break the cycle of stress. 
To help with those actions, Hey Lemonade is using the cognitive behaviour therapy model (outlined below). This model shows the flow on effect from how we think and feel about a situation. Using this model we can explore the various ways you can tackle unhelpful stress.
The situation that is causing you stress
The situation can be anything. It might be a job interview, a deadline or simply the feeling that there are too many balls in the air. Sit back and consider the situation that is making you stressed and apply some pragmatic thinking. Is there a way of managing the situation better? Or changing it in order to make it more manageable and less stressful? We're not talking about calling in a fake 'sickie' to avoid the situation, we're thinking more along the lines of asking: 
Can the situation be broken down into smaller, more manageable parts?

Can someone help with this situation? 

Is there a better way to approach this situation? 

How much energy and time is the situation worth in terms of your bigger life values?
It may be the case that you can't change a single thing about it, and that's ok. If so, let's move on to how you can shift your thinking about it.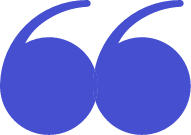 Often the
automatic thoughts

we have about a stressful situation are not particularly helpful. They

might, in fact, be very unhelpful.
Challenge the thoughts
Our brains have automatic thoughts about absolutely everything. However, just because these thoughts appear, does not necessarily mean they are true or right. Often the automatic thoughts we have about a stressful situation are not particularly helpful. They might, in fact, be very UNHELPFUL. 
To assess this, start by writing down the thoughts that are running through your mind about your stressful situation. Ask yourself if they're based on fact, opinion or evidence. Second, challenge these thoughts and consider if they're embedded in factual thinking or unhelpful patterns of thinking such as sentences that start with "I should". You may be making a lot of assumptions that aren't based in reality. You may be putting extreme pressure on yourself. 
Challenge yourself to re-frame these thoughts in a more positive way. For example, "If I don't get this job, I'm a loser" might become "If I don't get this job, at least I'll have more experience interviewing from this process". Then, when the stressful thoughts come up, remind yourself there is a more helpful way of thinking.
Feelings of stress & body changes
Feelings and body changes are absolutely interlinked. Our thoughts lead to feelings of worry and stress and that shows up as tension in the body, aches and pains, and shortness of breath. The first thing that you can do to circuit break that system of stress is to take several deep breaths. It sounds annoyingly simple, and can be the last thing you want to hear, but there is so much science that proves deep breathing calms the vagus nerve in your body which signals to the brain that you are safe, there is no threat. All of a sudden, you feel much better. 
Other tricks to help with reducing stress and worrisome feelings in the body are: 
Finding something to do that brings you into the moment, such as taking a walk and focussing on the sights and sounds around you

Talking it over with a friend

Exercising 

Taking a bath or hot shower

Drinking a cup of tea

Listening to music

Doing something creative, when we're doing something creative we're using a different part of the brain to where stress is occurring.
Behaviour
A person's behaviour that results from a stressful situation can vary.  It can include avoiding the situation, lashing out at others, not being able to sleep or turning to unhealthy habits such as eating unhealthy food for comfort or a quick respite. We all engage in these unhealthy patterns, which is why it's useful to reflect on these behaviours and see if they are actually leading to more stress. 
For example: 
Are you overworking and forgetting to exercise? 

Are you snapping at a loved one and thus creating more tension? 

Are you not sleeping, making it harder to think straight? 

Are you eating poorly?

Are you avoiding the situation and making it worse?
By identifying these behaviours you can make shifts to change the negative ones and you will likely notice a change in your stress levels.
The final step is to accept that stress is a part of a life well lived. Quite often, feeling stressed is an indicator you care about doing a good job or wanting to help others. It's useful to remind yourself and show yourself a little more compassion. 
---
ACT now
Stress intervention challenge
If you haven't yet joined our 30 Day Stress Intervention Challenge for #stressawarenessmonth you still have three weeks to go, and that is plenty of time to change a habit.
1. Listen to one pep talk each day, and
2. Pick one action for your physical, mental or emotional wellbeing to carry out each day.
The juice, good news, tips and insider pep info.