Australia's National Science Agency, CSIRO, has published findings that Hey Lemonade pep talks can improve users mood, stress and ability to cope with general life hassles.
Despite the hundreds of wellbeing apps on the market, few are subject to rigorous testing to support the benefits they claim to deliver. The founders of Hey Lemonade were determined to create an app that actually helped circuit break stress, build resilience and contributes to the positive well-being of its users.  So much so, that they decided to put it to the test!
Hey Lemonade commenced a project with the CSIRO, Australia's national science agency, made possible through the CSIRO Kick-Start Program, to test the efficacy of their app.  The results of the trial have passed peer review and now been published in the Journal of Medical Internet Research (a premier peer-reviewed journal with a unique focus on digital health digital psychiatry/ digital psychology/ e-mental health).  The findings have everyone at Hey Lemonade bubbling with excitement!
Results found that those using the app reported a 50 per cent increase in feelings of calmness by week four, compared to participants in the control group who tracked their moods without any intervention over the same period.
The study saw a significant increase in feelings of vitality, described as aliveness and high positive energy in association with motivation. In addition, perception of daily hassles experienced over the previous 1-2 days significantly decreased for those accessing the Hey Lemonade app. The experience of daily hassles includes managing family, bills, appointments, work, commuting, and is a strong predictor of overall wellbeing and health status in other research.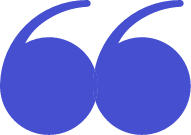 The Hey Lemonade app might be
useful as a self-guided approach for managing daily life stress and promoting positive emotional wellbeing.
An analysis of the study, which involved 166 people aged 25 – 50 years old, found that age or gender did not significantly predict higher app engagement, suggesting the broad appeal of Hey Lemonade. The study identified that while stress is often researched in the context of workplaces, it is important to examine stress in the context of micro-stressors or daily hassles because they are likely to be important predictors of health outcomes.
In feedback collected across the trial, participants said that the app and talks left them feeling "motivated and more positive", "inspired, calm, armed with practical advice to get through tough times", as well as "clear minded and refreshed".
Researchers concluded that a digital intervention such as the Hey Lemonade app might be useful as a self-guided approach for managing daily life stress and promoting positive emotional wellbeing.
The results are of course no accident or surprise to the team at Hey Lemonade, as each Hey Lemonade pep talk utilises a range of evidence-based therapeutic approaches and is passed through a team of psychologists to ensure their effectiveness. Read more about the science behind our peps here.
And next time you need to find some calm, boost your vitality and build your resilience, try a Hey Lemonade pep talk and feel confident that it will actually help!
---
The juice, good news, tips and insider pep info.